Jewish Children Prepare Dolls of J. as Part of School Project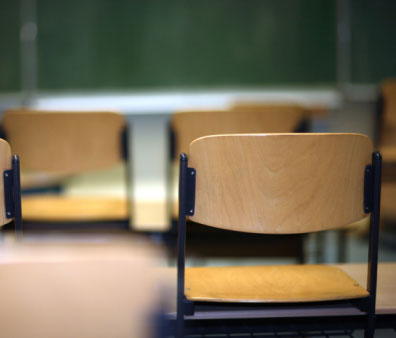 A report by Channel 20 reveals a shocking exhibit that greets visitors at the Ilanot public elementary school in Herzliya. It includes arts and crafts projects by students that depict a doll of J. hanging from a cross, R'l, in addition to other Christian symbols. The exhibit was prepared by sixth graders as part of their history class.
In response to the infuriating exhibit, Yad L'Achim sent an urgent appeal to the prime minister, the education minister, the heads of the chareidi parties, the supervisor of the Education Ministry's central district, and the head of the ministry's pedagogic council.
"How shocking and shameful that Jewish children should participate personally in preparing blatantly Christian ritual symbols," Yad L'Achim wrote in its letter. "Anyone who fears for the future of Jewish children must publicly disassociate himself from this horrendous deed."
In the letter, Yad L'Achim wondered whether "these precious Jewish children had ever prepared an exhibit on tefillin, mezuzah or sefer Torah."
The appeal included the following request: "We turn to you from the depths of our hearts asking that you issue unequivocal guidelines barring schools from exposing students of one religion to the rituals that represent another. Guidelines issued in this spirit will not discriminate between one religion and another."
The Ilanot school said in response that "the exhibit was presented as part of the framework of the Education Ministry's curriculum for history for sixth graders. The Education Ministry requires us to teach this."
Yad L'Achim also appealed to the chief rabbis of Israel to use their influence, and promised to continue standing guard and using all legitimate means to get the offensive exhibit removed and prevent its recurrence in other schools.
"It is inconceivable that Jewish children should be exposed to such content in an active, participatory manner," the counter-missionary organization insisted. "The time has come to uproot these phenomena."