Jewish 'Waze,' the New Website That Provides a Road Map for FSU Immigrants Seeking Jewish Connections
February 10, 2021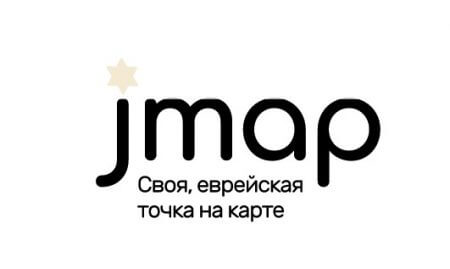 With just one click, you get precise directions to the nearest Russian-speaking Jewish kehilla anywhere in Israel, from Eilat in the south to Tzefas and Karmiel in the north. With another, you get the phone number of the nearest local rabbi or shul gabbai. With yet another, you get details on the nearest Russian-language Torah and Chassidus classes, of a Bar Mitzvah institute and much, much more. All this is available on a new site launched by Yad L'Achim this week: The Jewish Waze.
The idea for the site came after years of encountering difficult cases of Jews who'd immigrated from the Former Soviet Union and fallen prey to Christian missionary cults in Israel. Yad L'Achim embarked on a breakthrough initiative aimed at helping these Jews find their place in Jewish, Russian-speaking congregations instead of in Christian churches.
"The missionaries, who are always trying to convert Jews, manage to identify their needs, pick up on their weaknesses and move quickly to fill them," explains one official in the organization's counter-missionary department. "They know that many of these Jews arriving in Israel are in a spiritual vacuum and experiencing absorption difficulties, and rush to present themselves as representatives of warm Jewish congregations who provide spiritual support alongside food packages and Hebrew-language ulpanim, activities for the children and more.
"All this is geared at getting the newcomers to feel at home and receiving the support they need. The fact that a significant percentage of the missionaries are Russian-speakers completes the picture of a comfortable, supportive environment."
The need to set up a site became even more pressing in light of the fact that some of these Jews had been in touch with their local rabbis in the FSU, but here in Israel were disconnected from any Jewish kehilla and falling straight into the open arms of the missionaries.
The new Russian-language site, named Jmap (Jewish map), addresses the vital needs of these Jews. It offers them easy access to warm Jewish communities in more than 60 locations that speak their language and provide them with spiritual and material support.
The home page of the site lists some of its goals and activities. "The modern world is full of fakes and fake news. To our great sorrow, that's also true when it comes to Judaism and Jewish tradition; there are often missionaries and cult members who dress up as representatives of Judaism and mislead innocent people. Before you is a map of sources of credible information on Judaism in Israel, available in the Russian language. This is a project of the international organization Yad L'Achim. Our goal is to provide access to accurate information on Judaism and to help our brothers and sisters, Russian-speaking Jews, to establish contact with shuls and Russian-speaking communities in Israel. You can always turn to this site if you are interested in Torah and tradition. Find your kehilla here.
"This site also offers a comprehensive index on things of Jewish and general interest. Among the topics, you will find: Guided tours of sites around the country, Jewish thought games, the nearest library, camps for children, clubs for the elderly, youth clubs, kindergartens, schools, ulpans, culture programs, concerts, absorption assistance, assistance to the needy, women's clubs, meetings with rabbis, rabbinical-training courses, private Torah classes, Torah classes for the elderly, Torah classes for women, assistance in gaining admission to yeshivah, bris milah, bar or bas mitzahs, weddings, funerals, family counseling, seminars, Shabbos meals and more."
As a senior Yad L'Achim official put it: "To our great sorrow, missionaries share a common language with Jews from the Former Soviet Union, including many who were members of Jewish communities there, and lead them to missionary congregations and Christianity. We hope and pray that through this new site we will be able to return these Jews to the G-d of Israel, and appeal to the rabbanim of Jewish communities abroad to refer Russian-speaking Jews to the new site in order to save them from spiritual destruction."