Missionary Comes Clean: I'm Flying to Israel to Preach to Holocaust Survivors
11/19/2012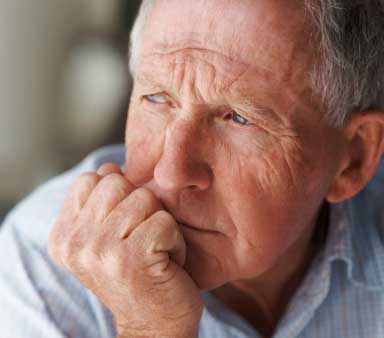 "On Monday, Nov. 5, I'll be flying to Israel to preach to Holocaust survivors on Nov. 8, 9 and 10. All I want to do is communicate with them directly and bring them the truth about J. and how he can bless them and their children. These survivors want to hear about J. and he wants to meet with them."
These spine-chilling words were written recently by the notorious missionary David Hathaway in a letter to friends that fell into the hands of Yad L'Achim, the anti-missionary organization.
Yad L'Achim's leaders immediately took action aimed at nipping Hathaway's plan at the bud. It contacted the Knesset committee on Holocaust survivors with an impassioned appeal to cancel the event – billed as an evening of solidarity with Israel – at which the missionary planned to target survivors.
"We wish to bring to your attention this dangerous, large-scale event that, according to information in our hands, will reach out to Holocaust survivors," Yad L'Achim wrote in a letter to the Knesset members. "We are speaking of a major missionary event that is being organized by David Hathaway for November 8-10 at the Haifa Convention Center."
"David Hathaway is a devious missionary who, by his own admission, has influenced many Jews from around the world and especially in Israel to convert out of their religion. During the course of these events, he gives over a clear missionary message aimed at converting Jews to Christianity. Following similar events in the past, Hathaway has claimed 'credit' for converting hundreds of Jews. Many of those who were in attendance contacted Yad L'Achim and shared their deep shock at having been exposed to a missionary pitch without their prior knowledge or consent."
"We bring this information to your attention out of concern for the grave ramifications that such events have for Holocaust survivors, and in the hope that you can prevent such an encounter."
Attached to the request, Yad L'Achim submitted written testimonies verifying the terrible damage wreaked by Hathaway in earlier visits to Israel. In one instance, Hathaway reported on the massive crowds that attended an event in Tel Aviv.
"On the first night, more than 300 people came forward to accept J. as the messiah. On the second night, 200 did so. This was above and beyond our expectations. We have never seen such a large number of people in Israel answer the call of J. and accept upon themselves to go in his ways."
Regrettably, Yad L'Achim's request to the Knesset wasn't taken seriously enough. As a result, some 1,000 people attended a missionary event last Friday at the Haifa Convention Center. Many arrived on chartered buses, including elderly Holocaust survivors brought from senior-citizen homes.
To make things worse, another meeting was held on Shabbos, at the same location, for hundreds more, including survivors from the Haifa district and environs.
Many of the Holocaust survivors who participated in Friday's event called Yad L'Achim to express their pain at having been deceived by the missionaries. They had come to an event that billed itself as a "prayer assembly for the sake of Israel" and waved the banner of "Israel yesterday, today and tomorrow."
Yad L'Achim issued a statement saying that it would continue to monitor these events and use every legitimate means to block the missionaries from coming to Israel to fill their insatiable appetite to convert Jews out of their religion.