Woman Rescued from Cult Goes Under the Chuppah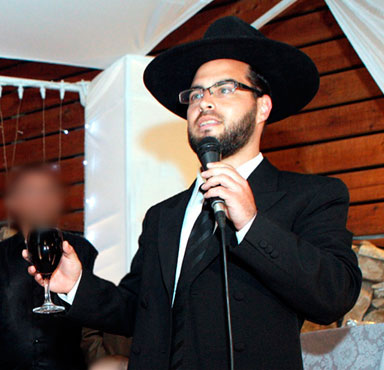 This will be a very hard nut to crack, the caller to Yad L'Achim's hotline conceded. She was desperately seeking help for a young woman who had become entrenched in "Messianic Jews," even becoming one of the cult's most active members.
The team at Yad L'Achim's counter-missionary department worked hard to arrange a meeting with the young woman. At first, she refused, but after continued appeals she agreed to participate in a tour of holy sites arranged by Yad L'Achim. During the tour, a female member of the team "attached" herself to the cult member and in a very subtle, roundabout way managed to convince her to attend a Shabbaton organized by Ascent Institute in Tzefas, specially arranged by Yad L'Achim for women caught up in missionary cults.
The rarified atmosphere of Shabbos opened the minds of the participants, while some of Yad L'Achim's top lecturers succeeded in shattering the arguments and claims of the missionaries one by one. By the end of Shabbos, the young woman in question was willing to meet with a Yad L'Achim staffer for a series of serious talks.
Before long, she was out of the cult and back in the embrace of the Jewish people, learning the basics of Judaism and, with time, becoming fully observant.
This week the circle was closed. At an emotional chuppah conducted by Rabbi Azriel Koznitz, a Rav in Nes Ziona, the young woman married a religious Jew.
"I stood under the chuppah and couldn't help but be moved," Rav Koznitz recalls. "With my own eyes I saw how, thanks to the sacred work of Yad L'Achim, a girl who only a year and a half ago was a cult member was now standing under the chuppah and establishing a Jewish home in Israel.
"From the questions she asked me before the ceremony, I understood how genuine her transformation was, how important it is to her to lead a life filled with Jewish content based on Torah- and mitzvah-observance."