Parents File NIS 400,000 Suit Against YouTube For Airing Missionary Films Aimed at Minors
June 14, 2021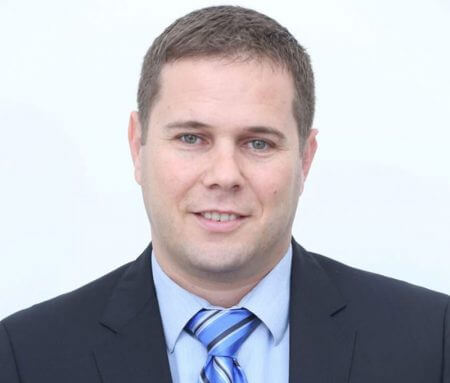 The father of a 16-year-old who was about to convert to Christianity after being exposed to missionary material geared to minors has filed an unprecedented lawsuit against a giant search engine and against a missionary nonprofit called Derech El, which runs the Israel College of the Bible that is responsible for these films.
The suit, filed by attorneys Guy Ophir and Ro'i Ben David, demands that Derech El remove its missionary content from the internet and pay NIS 400,000 to the claimants. It further demands that YouTube remove the content supplied by the college or at least limit viewings to those above the age of 18.
In the suit, the lawyers state that the broadcasts of the college, which is identified with the cult that calls itself "Messianic Jews," appeals directly to minors to get them to convert, in violation of clause 368a of the penal code. Furthermore, YouTube and its owner Google permitted these broadcasts despite having being informed of the law and despite an earlier legal proceeding against YouTube ending in a compromise according to which it agreed to bar such broadcasts to those under the age of 18.
Despite the fact that Google and YouTube received a "yellow card" in the previous suit, they continue publicizing this kind of content, the lawyers charge.
The suit is based on a number of cases of preaching to minors that had been dealt with by Yad L'Achim. These include the story of the16-year-old, raised in a religious Jewish home, who suffered from social and psychological problems. According to the suit, "the minor came across an advertisement that drew his attention on Facebook and through this to the college's films. He hid his connection with the college from his parents for a long time. He was influenced by the films and began to believe in Yeshu and see him as a 'Messianic Jew,' despite the fact that belief in Yeshu is not part of the Jewish religion, contrary to what is taught by the college."
The suit sums up the problem as follows: "We are speaking of crass interference in the education of a minor by his parents and in the autonomy of the parents to educate their children. The college is doing this via use of the social media – TikTok, Instagram, Facebook and Telegram. All of this content… is presented in the form of a direct appeal to minors or as animated films for children."
In filing their suit, the claimants relied on a film that Yad L'Achim uncovered which shows Eitan Bar, one of the senior missionaries active in Israel, saying: "We are bypassing the Orthodox rabbis. We no longer need their approval or permission. Behind the backs of the parents, we are plugging in directly to the telephones of the children or to their computers."
Yad L'Achim is dealing with these cases and offering support to families that have fallen into the net of the missionaries. The organization this week expressed satisfaction at the lawsuit, adding: "Thanks to our involvement, the youngsters mentioned in the lawsuit were saved from conversion. The suit of these brave parents engenders respect and we hope the suit will bear fruit in order to stop a recurrence of these practices."