Yad L'Achim Reveals: Missionaries Behind Bible Museum Initiative
12/13/2011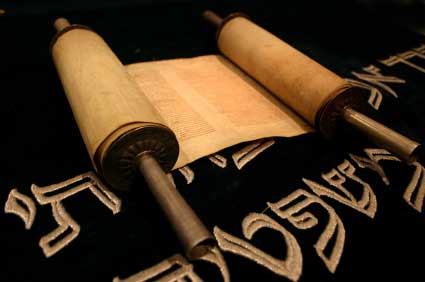 In November 2011, the Israeli government approved the establishment of a Bible museum to serve as a "center for learning and tourism for millions of people around the world who are interested in the connection between Israel and the Bible." Under the plan, the government is to provide the land, while non-profit groups, including one called Emek Hatanach, will come up with the funding.
The idea sounds laudable, but the lofty goals mask an agenda that should sound alarms in Israel and around the Jewish world. An investigation by Yad L'Achim has revealed that most of the non-profit organizations that stand behind the initiative are missionary groups that actively engage in converting Jews out of their religion.
If this weren't bad enough, the project presents the "New Testament" on equal footing with the Tanach, which is presented as the "Old Testament," R"l.
In its attempt to forge a connection between the general public and the Tanach, every person is asked to pay a visit to the project's virtual museum and choose a favorite verse from the Tanach, to which he adds his personal commentary. The danger of this precedent is already evident, in these days of the project's trial period: The infuriating submissions that are on display for all to see offer a Christian commentary to the holy Tanach.
Yad L'Achim has sent an urgent appeal to Prime Minister Binyamin Netanyahu and his ministers to put a stop to the project. In a letter to the prime minister, Yad L'Achim chairman Harav Yisrael Lifschitz wrote: "In light of the information that clearly points to a connection between missionary groups and the Emek Hatanach project, which proves beyond doubt that their goal is to bring Jews to Christianity, we ask you to stop this project while it is still in its infancy. Don't, chalila, turn the Emek Hatanach (Vale of the Bible) into the Emek Habacha (Vale of Tears)."
In support of his request, Rav Lifschitz attached a comprehensive study of the Emek Hatanach project which details the goals of the missionaries, as expressed in their own official documents. The study was edited by the intelligence branch of Yad L'Achim's counter-missionary department.
In a separate appeal to religious ministers who supported the project, without understanding what lay behind it, Rav Lifschitz pointed to another problem: The Bible museum is to feature sculpture images of figures from the Tanach. How frightening to think that the glorious figures of the Jewish people will be presented in a shameful way. Moreover, there is serious concern that the sculpture park will include images from the 'New Testatment,' alongside those that are sacred to the Jewish people."
Yad L'Achim this week expressed hope that its moving appeal will fall on receptive ears and that the unprecedented initiative will be nipped at the bud.