Yad L'Achim Warns: 'L'rei'echa' Operates as Chessed Group in Yerushalayim Seeking to Convert Jews
March 14, 2019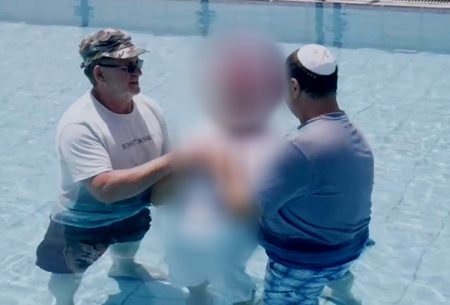 The heads of one of the larger senior-citizens facilities in Jerusalem weren't surprised to receive a call from a "chessed" organization called "L'rei'echa," that offered to send volunteers from Australia to help provide for the elderly. They're used to getting such calls. But when the name of "that man" kept coming up in English discussions among the volunteers that raised suspicions among some of the nursing staff.
When the subject was raised at a weekly staff meeting, one employee raised the possibility that the volunteers might be missionaries and called Yad L'Achim, which discovered that, indeed, the "chessed" was a missionary ruse to gain admission to the facility and prey on its vulnerable residents.
Upon further investigation, Yad L'Achim learned that the senior-citizens facility in question was not the only place the missionaries had infiltrated; they were active in a range of large centers that focus on welfare and chessed activities to gain access to vulnerable Jews and interest them in the Christian faith. Among other things, they distributed missionary flyers and engaged in heart to heart talks.
Yad L'Achim urgently contacted the directors of these organizations, and most immediately notified "L'rei'echa" that its volunteers were no longer welcome at their facilities. "The missionary 'costumes' were very sophisticated," one Yad L'Achim official said. "An observer would have no way of knowing that the activities of this so-called chessed organization were covering up attempts to convert Jews out of their religion."
Another official added that "the missionaries had succeeded in planting their people in many large chessed organizations. We won't reveal their names, as it was done innocently and the missionaries have since been banished. But the ease with which they gained admission to these organizations drove home to us the scope of the danger."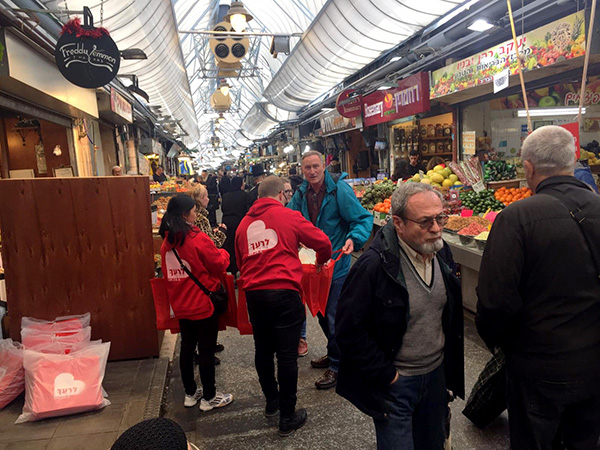 In light of the success of the missionaries in infiltrating organizations in the past, they decided to try their luck again this year with other nonprofits. Dozens of missionaries from abroad arrived in Israel and began volunteering in a number of places in Yerushalayim; according to missionary publications, they intend to expand their activities even more in the coming weeks.
Yad L'Achim points out that there is a missionary film that is meant for evangelical Christian donors being distributed these days, in which members of the "Messianic Jews" cult invite Christians from around the world to get involving in getting Jews to convert in Israel by joining "L'rei'echa."
"Christian friends, join us in the capital of Israel in Jerusalem to share with the Jewish people the Christian gospel," says a senior member of the cult in the film clip. "We are working in national parks, private homes, medical clinics animal shelters and old-age homes. Christians from abroad who have volunteered have no problem operating among Jewish people in Jerusalem. Won't you consider joining us?"
Yad L'Achim seeks to stress that the missionaries themselves boast of their acts of "chessed" that are meant to bring Jews to convert out of their religion and point to the difficult-to-watch segment in the film that shows the baptism of an elderly Jew.
"When you see difficult pictures of Jews being baptized to Christianity in Yerushalayim, you understand what the ultimate goal of this campaign is. The missionaries are breaking records for despicable behavior; the fact that they are targeting the elderly and most needy only shows to what lows they have descended."
Yad L'Achim intends to release in the coming days notices on the streets and in newspapers of Yerushalayim warning the public of "L'rei'echa."
"There is no doubt that raising awareness will result in city residents refusing all offers of missionary help and lead to the missionaries leaving the city."