Beware: Booklet 'Important Information for Israeli Citizens' Is Missionary Material
12/28/2011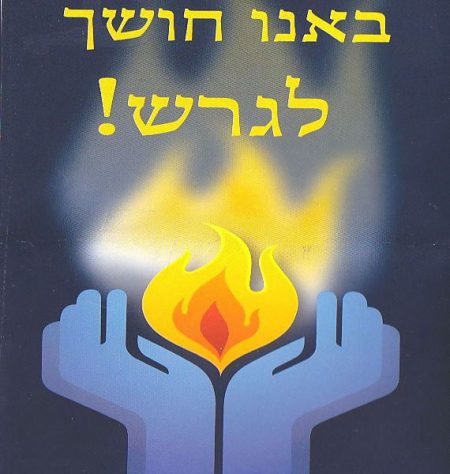 Hundreds of thousands of homes across Israel have received missionary material in their mailboxes in the past week. Yad L'Achim warns that this represents a dangerous escalation in missionary activity, which until now limited its activities to approaching people on the streets with their spiritually poisonous literature.
The 100-page booklet that arrived in the mail, which misleadingly bills itself as "Important Information for Every Israeli Citizen," includes complete chapters from the "New Testament" as well as a long introduction that tells the reader "what will happen in the near future and the good news." In order to give the booklet a feeling of relevance and legitimacy, the cover says it "includes important information that has been distributed to Knesset members."
Rabbanim and communal leaders, as well as Jews from across the religious spectrum, have appealed to Yad L'Achim to put a halt to this massive mailing. Yad L'Achim opened a preventive PR campaign, which, at the initial stage, included the distribution of flyers in all major cities and communities in which the booklets have been received.
The flyers feature the cover of the missionary booklet and warn the public of its content: "In recent days, dangerous missionary material has been distributed in the mailboxes in this area. This is a trap! If you have received missionary material, destroy it!"
In the past, Yad L'Achim has turned to the postal authority and asked its administrators to take steps to prevent distribution of missionary material through the mail. However, it became clear that there is no legal way to do so.
Meanwhile, the missionaries were busy over Chanukah, distributing tens of thousands of brochures headlined, "We've come to banish the darkness." This deliberate attempt to mislead the public into thinking that the brochure contained information on Chanukah led many to innocently bring it home. Yad L'Achim received many calls complaining of the deception.
Yad L'Achim stresses that recently there has been an increase in the number of publications bearing apparently Jewish themes that are in fact missionary material.