Discovery of Sapir Nahum's Body Spurs Wave of Calls to Yad L'Achim Hotline
June 14, 2022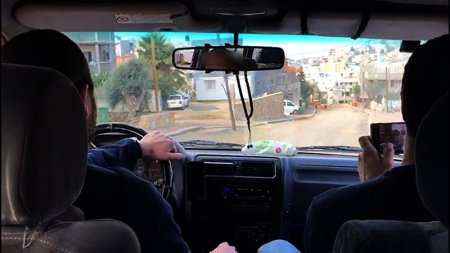 Ever since police announced that they'd found the body of Sapir Nahum, Hy"d, who'd apparently been murdered by the Arab man with whom she'd been involved, Yad L'Achim has been inundated with calls from relatives of young women involved in similar relationships urgently asking for help in rescuing them from danger.
To handle the overload, Yad L'Achim assigned more operators to its emergency hot line, and announced that the beefed up staff will remain in place for the next few days.
Operators pass on details to the organization's social workers for follow-up care, and to its security teams which plan and execute rescues throughout the country. In addition, specially trained counselors are assigned to family members to help them deal with what lays ahead.
Yad L'Achim officials confirm that over the past month and a half, since the wave of murderous terror attacks began around the country, there has been an increase in the number of requests for assistance. The announcement two weeks ago that Sapir had disappeared led to a further spike in the number of calls.
The organization recruited more social workers to help the girls successfully and speedily conclude a dark chapter of their lives, and to assist in the rehabilitation that follows rescue operations.
The hot line has also been receiving calls from educational institutions asking for lecturers to come and explain to students the dangers of entering into such relationships in the hope of preventing young girls from making the mistake of their lives.
At the same time, calls were received from good-hearted Jews asking to contribute to Yad L'Achim's Pidyon Shvuyim activities in memory or Sapir Nahum , Hy"d, and to enable the organization to expand its activities.
To contribute to Pidyon Shvuyim:
On the organization's secure site or by calling: 03-6154100.