Mass Baptism Cancelled at Last Minute, Thanks to Yad L'Achim Teamwork with Ra'anana Rabbanim, Officials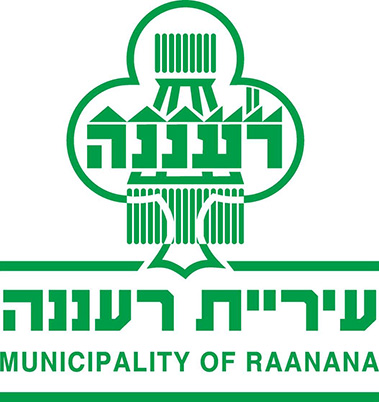 Intensive efforts by Yad L'Achim, working in conjunction with Ra'anana's chief rabbi, the city council's United Religious List, and hundreds of local residents, led to the last-minute cancellation of a mass baptism that was scheduled for this past Shabbos.
The story began two months ago when reliable information reached Yad L'Achim regarding a planned mass baptism organized by "Y.'s Witnesses," the dangerous cult whose destructive activities have been banned in many countries around the world. The baptism, which would have drawn huge crowds to hear sermons aimed at convincing them to convert out of their Jewish faith, was scheduled for right after Pesach in the Yad Labanim facility in Holon.
Yad L'Achim immediately contacted senior officials in the municipality and succeeded in getting the event cancelled.
However, Yad L'Achim learned early last week that the missionaries had decided to move the venue of their event to the municipal sports center in Ra'anana. It was to be held last Shabbos (Tzaria-Metzora).
The counter-missionary organization launched intensive efforts to get the event cancelled, sending written notices to hundreds of its local supporters and asking them to act, each in his own way, to get it blocked.
At the same time, Yad L'Achim turned to the city's chief rabbi, Harav Yitzchak Peretz, and to members of the city council's United Religious List, and briefed them on the impending event.
The religious city council members met in emergency session last Wednesday. The outcome was an unequivocal letter to the mayor warning that they would bolt the coalition unless he intervened. The letter was signed by the head of the list, Deputy Mayor Chaim Goldman, and city council members Shlomo Friedman and Drora Cohen.
The results weren't long in coming. On Thursday, less than 48 hours before the event was to be held, Mayor Zeev Bielski decided to cancel it.
Yad L'Achim's Rav Binyamin Vulcan had organized a mass Mussaf prayer outside the sports center, to be held at the time of the baptism and to be led by the city's chief rabbi. Thank G-d, the baptism was cancelled and the prayer protest was unnecessary.
Yad L'Achim issued a statement thanking the hundreds of residents who enlisted in the effort to block the disgraceful event. It stressed the important role of Harav Chaim Steiner, deputy mayor of Kiryat Malachi and a personal friend of the mayor of Ra'anana, who phoned Bielski and urged him to prevent a public attempt to bring spiritual devastation to the Jews of his city.