Poll: 93% of Jews in Israel Oppose Their Children Marrying Muslims
February 15, 2017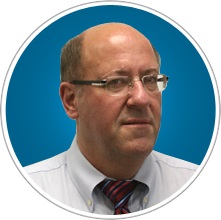 A survey commissioned by Yad L'Achim reveals that 93 percent of the Jewish public in Israel opposes their children marrying Muslim Arabs.
The Ma'agar Mochot Institute, headed by Prof. Yitzchak Katz, asked participants how they felt about their children marrying non-Jews. Eighty one percent said they were opposed, of whom 44% said they were strongly opposed. Only 4% expressed strong support.
Asked how they would feel about their children marrying Muslim Arabs, the opposition shot up to 93%, of whom 70% said they were strongly opposed. Only 1% said they were strongly in favor.
The survey polled 507 people representing the country's adult Jewish population (18 and older). It had a margin of error of 4.5%.
Rav Shmuel Lifschitz, a leader of Yad L'Achim, declared that "the survey once again expresses the firm position of the vast majority of Jews of Israel who want to see their sons and daughters preserve their Jewish identity, continue the heritage and path of the Jewish people throughout the generations, and choose to marry Jews."
Harav Lifschitz emphasized that "despite the liberal voice, which in this case is clearly a tiny but vocal minority, the survey gives a snapshot of the general public which is faithful to the Jewish heritage and tradition and wants to pass it on to future generations. They're interested in ending intermarriage which grows each year due to the absence of any government program to stop it."
Another Yad L'Achim officials revealed that "we handle more than 600 cases of intermarriage a year. It is always moving to encounter those who ask for our help to return to the Jewish people, even at advanced ages. They want to reconnect to Judaism and start their lives anew.
"This only confirms that it's never too late and we must never give up on a Jewish soul even if it appears that it has been irretrievably lost to our people."
Indeed, added the official, this attitude underlies all of Yad L'Achim's rescue activities and is summed up in its motto: "We don't give up on any Jew."