Rosh Hashanah Figures Reveal 80% Intermarriage Rate in Europe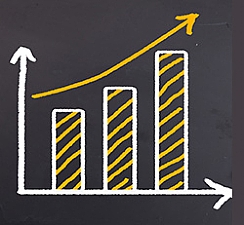 Rabbi Menachem Margolin, the center's director general, added that some 40 percent of Europe's Jews choose to hide their Jewish identity and that 75 percent of the children do not attend Jewish schools.
Moreover, figures show that some 70 percent of European Jewry is not expected to attend shul services on Rosh Hashanah and Yom Kippur.
The Rabbinical Center of Europe, an umbrella group representing 800 rabbis that battles for religious rights, said that the upsurge of the extreme political right, the spread of Islam and the summer's IDF Operation Protective Edge in Gaza have presented European Jews with much more difficult challenges than in the past.
Jews and Jewish institutions are coming under attack, as anti-Israel and anti-Semitic demonstrations and political speeches abound.
The center is making every effort to increase its coordination with the new leadership of the European Union and to press for enforcement of laws against anti-Semitism. It is also redoubling its efforts in Jewish education.
At the same time, the center reports that many Jews have strengthened their connection to Judaism. The figures show that the increase in anti-Semitism in schools has caused hundreds of parents to withdraw their children from general school and enroll them in Jewish ones. Over the course of the past year, enrollment in Jewish schools has risen by 17 percent.