Yad L'Achim Warns Against Kibbutz Cult Kindergartens
November 21, 2006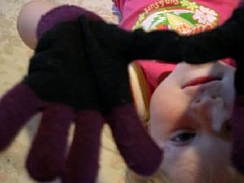 Anti-missionary organization Yad L'Achim this week will issue thousands of booklets to parents warning against signing up their children in kindergartens and nursery schools around the country using "Waldorf" teaching system, which is actually a part of a cult called Anthroposophy. Most anthroposophy- affiliated teachers are trained at Kibbutz Harduf, which Yad L'Achim has been pointing to for years as a major centre of cult activity in Israel.
The Yad L'Achim booklet outlines some of the basic practices of Anthroposophy, which is about a century old and was first preached by the German philosopher Rudolf Steiner.
There are dozens of such kindergartens educating thousands of children, mostly in Ramat Gan, Givatayim, Hod Hasharon, Petach Tikva, Modiin, Kfar saba and other communities in the center of the country. An attempt by the group to open a school in Yerushalayim several years ago was stymied by Yad L'Achim.
Parents are convinced to send their children to these schools by the use of a sly marketing technique, in which they are promised the students will be taught advanced subjects that will prepare them better academically. Instead, said Dr. Ilan Gur – Ze'ev of Haifa University, parents "are sending their children to participate in an experiment whose effects are unknown. It definitely raises questions regarding the responsibility of these parents," he said.
Rabbi Sholom Dov Lipschiz, director of Yad L'Achim, has written a letter to Education Minister Yuli Tamir demanding to know whether the ministry is going to continue to fund education provided by this cult, which, he said, has been more or less banned in several other countries, including France and Belgium.