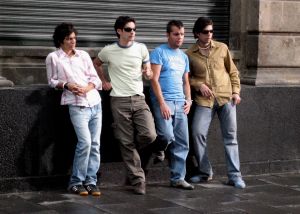 Three main groups are especially vulnerable to the influence of the missionaries: those who suffer from economic or emotional distress, young adults, and new immigrants, especially those who come from countries in which they were raised uneducated about their Judaism.
People who are in crisis can be lured easily by offers of assistance. The missionary groups step in and distribute food to the needy or schoolbags to their children. These programs are part of a wider strategy, a way of acquiring the trust of the needy.
At the same time, figures show that missionaries are intensifying their efforts among new immigrants, who are showing an interest in what they have to offer. Many of the immigrants are isolated; they don't understand Hebrew, miss the homes they left behind in their native countries and yearn for human contact. This, in addition to their difficult financial situation, provides fertile ground for the missionaries.
There is another population group that is vulnerable: young Israelis, often straight out of the army, who are searching for meaning in their lives. These young people have been failed by the state educational system, which didn't offer any sense of the beauty of Judaism, and so get caught up in cults in the Far East or in other mystical pursuits.